AVITUS very rare Original 455AD Rome Victory Authentic Ancient Roman Coin i59645
Listing Ended. This listing from
ZlobinCoins
[
+14714
] ended on Thu 12 Oct 2017 11:39:05 (EST). If you were involved in this then you can
click here
to login and view it within My eBid. To see more items from this seller
click here
. Public bidding/purchase history
can be seen below
.
Condition : See Descr.
Dispatch : Next Day
Barcode :

None

Brand : Ilya Zlobin
Start : Wed 01 Mar 2017 18:05:14 (EST)
Close : Thu 12 Oct 2017 11:39:05 (EST)
Remain :

Listing Closed


Domestic Shipping to
United States

for
1
item(s)
edit
Not Known = $4.50
Add a video to your auctions, just type in the YouTube video id when listing on eBid.
Seller's Description
Item: i59645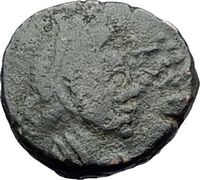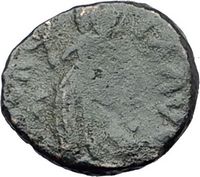 Authentic Ancient Coin of:
Avitus - Roman Emperor: July 455- October 456 A.D.
Bronze AE4 11mm (1.52 grams) Struck circa 455-456 A.D.
Reference: RIC 2413
DNAVITVSPFAVG - Diademed, draped and cuirassed bust right.
VICTORIAAVGG Exe: Є/RM - Victory advancing left, holding wreath and palm.
You are bidding on the exact item pictured, provided with a Certificate of Authenticity and Lifetime Guarantee of Authenticity.
---
Eparchius Avitus (c. 385 - after 17 October 456 or in 457) was Western Roman Emperor from July 8 or July 9, 455 to October 17, 456. A Gallic-Roman aristocrat, he was a senator and a high-ranking officer both in the civil and military administration, as well as Bishop of Piacenza.
A representative of the Gallic-Roman aristocracy, he opposed the reduction of the Western Roman Empire to Italy alone, both politically and from the administrative point of view. For this reason, as Emperor he introduced several Gallic senators in the imperial administration; this policy, however, was opposed by both the senatorial aristocracy and by the people of Rome, which had suffered because of the Vandalic sack of the city in 455. Avitus had a good relationship with the Visigoths, in particular with their king Theodoric II, who was a friend of his and who acclaimed Avitus Emperor, but the possibility of a strong and useful alliance between Visigoths and Romans ended when Theodoric invaded Roman Hispania and then refused to help Avitus against the rebel Roman generals who deposed him.
Origins and early career
Avitus was born in Clermont, in a noble family of the senatorial aristocracy of Gallic-Roman origin; his father was possibly Flavius Julius Agricola, consul in 421. He had at least two sons and a daughter: Agricola (440 – after 507, a vir inlustris), Ecdicius Avitus (later patricius and magister militum under Emperor Julius Nepos), and, clarissima femina (who married the praetorian prefect of Gaul Tonantius Ferreolus). He was also related to Magnus Felix and Priscus Valerianus. Agricola's daughter, also named Papianilla (490–530), married her relative Parthenius (485–548), a Patron in 542 and perhaps a great-grandson of Felix Ennodius.
Avitus followed a course of study typical for a young man of his rank: he studied law. Before 421 he was sent to the powerful patricius Flavius Constantius (shortly Emperor in 421), to ask for a tax reduction for his own country. This embassy was successful. A relative of his, Theodorus, was hostage at the court of the King of Visigoths, Theodoric I: in 425/426 Avitus went and met him, thus meeting the King, who let Avitus enter his own court. Here, around 439, Avitus met the son of Theodoric, Theodoric II, who later became King. Avitus inspired the young Theodoric to study Latin poets.
He then started a military career: he served under the magister militum Aetius in his campaign against the Juthungi and the Norics (430–431) and also against the Burgundians (436). In 437, after being elevated to the rank of vir inlustris, he returned to Alvernia, where he held a high office, probably magister militum per Gallias; in that same year he defeated near Clermont a group of Hunnic raiders and obliged Theodoric to lift the siege of Narbonne. In 439 he became Praetorian prefect of Gaul; in that same year he renewed the friendship treaty with the Visigoths.
Before the summer of 440, he retired to private life in his lands, called Avitacum, near Clermont. Here he lived until 451, when the Huns, led by Attila, invaded the Western Roman Empire; Avitus used his own influence over Theodoric to convince him to an alliance between Visigoths and Romans. Theodoric and Aetius defeated Attila in the Battle of Châlons, although Theodoric was killed there.
Rise to the throne
In the late spring of 455, Avitus was recalled to service by emperor Petronius Maximus and was elevated to the rank of magister militum, probably praesentalis; Maximus sent Avitus in an embassy to the court of Theodoric II, who had succeeded to his father, at Toulouse: this embassy probably confirmed the new King and his people the condition of foederati of the Empire and asked for their support to the new Emperor.
While Avitus was at Theodoric's court, news came of the death of Petronius Maximus (May 22) and of the sack of Rome by the Vandals of Gaiseric. Theodoric acclaimed Avitus Emperor in Toulouse, on July 9,[5] the new Emperor was acclaimed by the Gallic chiefs gathered in Viernum, near Arelate, and later, around August 5, before Avitus reached Rome, he received the recognition of the Roman Senate.
Avitus stayed in Gaul for three months, to consolidate his power in the region that was the center of his support, and later went to Italy with a Gallic army, probably reinforced with a Gothic force. He probably travelled to Noricum to restore the imperial authority in that province, and then passed through Ravenna, where he left a Gothic force under the new patricius and magister militum Remistus, a Visigoth. On September 21, finally, he entered Rome.
Consolidation of power
The effective power of Avitus depended on the support of all the major players in the Western Roman Empire in the mid-5th century. The new Emperor needed the support of both the civil institutions, the Roman senate and the Eastern Roman Emperor Marcian, as well as that of the army and its commanders (the generals Majorian and Ricimer) and the Vandals of Gaiseric.
On January 1, 456, Avitus took the consulate, as traditionally the Emperors always held the consulate in the first year upon assuming the purple. However, his consulate sine collega (without a second Consul) was not recognised by the Eastern court, which nominated two consuls, Iohannes and Varanes: the fact that the two courts did not agree on a couple of consuls but each nominated its own means that, despite Avitus' actions to receive the recognition of the Eastern Emperor (Hydatius writes – Chronicle, 166, that Avitus sent some ambassadors to Marcian to discuss the separation of their spheres of influences, and later adds that the two Emperors ruled in agreement – Chronicle, 169), the relationship between the two halves was non optimal.
Foreign policy
The problem posed by the Vandal incursions was so big that Marcian had already tried to obtain the interruption of the raids in the Italian coasts, with no success. Avitus reiterated this initiative, recalling the treaty subscribed by Gaiseric and Valentinian III in 442 and entrusting the defence of the Empire to the Roman army and its allies. The Vandal raids restarted after the winter truce in March 456, despite a further embassy by Marcian, with the destruction of Capua. Avitus sent Ricimer to defend Sicily, and the Romans defeated the Vandals twice, once in a land battle near Agrigento and another in a naval battle off Corsica.
During Avitus' reign, the Visigoths expanded into Hispania, nominally under Roman authorisation but actually for their own interests. In 455 Avitus had sent an ambassador, comes Fronto, to the Suebi and then to Theodoric II to ask them formally to recognise Roman rule. When the Suebi invaded the Roman province of Hispania Tarraconensis the Visigoths attacked and defeated them in the Battle of the Urbicus River (October 5, 456), occupying the province as foederati of the Empire, at least nominally.
Fall
In the meantime, the resentment of the Italic population against Avitus grew. The Gallic-Roman Emperor, in fact, had given to members of the Gallic-Roman aristocracy many key offices of the public administration. Furthermore the population of Rome, devastated by the Vandal sack, suffered a scarcity of food due to the Vandal naval supremacy that controlled the naval routes, a scarcity aggravated by the foreign troops which had arrived with Avitus. The imperial treasury was almost empty and, after disbanding his Visigoth guard because of popular pressure, Avitus was obliged to pay their huge wages by melting down and selling the bronze of some statues. All these events caused the Emperor to grow unpopular.
Counting on the popular discontent, on the disbandment of the imperial guard, and on the prestige gained through their victories, Ricimer and the comes domesticorum Majorian rebelled against Avitus; the Emperor was obliged to leave Rome in early autumn and to move north. Ricimer had the Roman Senate depose Avitus and ordered the murder of the magister militum Remistus at Ravenna, in the in Classis Palace, on September 17 456.
Avitus decided to react. First he chose Messianus, one of his collaborators in his embassy to the Visigoths ordered by Petronius Maximus, as the new magister militum; then he probably went to Gaul (Hydatius says to Arelate) to collect all the available forces, probably the Visigoth guard he had just disbanded; finally he led his forces against the troops of Ricimer, near Piacenza. The Emperor and his army entered the city and attacked the huge army led by Ricimer, but after a great massacre of his men, including Messianus, Avitus fled (October 17 or 18).
Ricimer and Majorian decided to spare the life of the defeated Emperor; they deposed Avitus and obliged him to become Bishop of Piacenza.
Death
The events that led to Avitus' death, in 457, are still obscure. One major reason of danger for Avitus was the fact that in some areas of the Western Empire he was still considered the lawful Emperor: for example, the contemporary historian Hydatius, who lived in Spain, considered the year 457 the third of Avitus' reign; furthermore Sidonius Apollinaris tells about a failed coup d'etat in Gaul, organised by one Marcellus and probably aimed at bringing Avitus back on the throne.
Avitus was informed that the Roman Senate had condemned him to death, and tried to flee to Gaul, officially travelling there to bring donations to the basilica of Saint Julian in Alvernia, his homeland. According to Gregory of Tours, Avitus died during the journey; according to other sources, he was killed by Majorian and Ricimer, who had him strangled or starved to death.
He was buried at Brioude, next to Saint Julian's tomb.
---
Frequently Asked Questions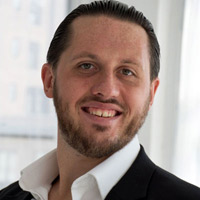 Mr. Ilya Zlobin, world-renowned expert numismatist, enthusiast, author and dealer in authentic ancient Greek, ancient Roman, ancient Byzantine, world coins & more.
Who am I dealing with?
You are dealing with Ilya Zlobin, ancient coin expert, enthusiast, author and dealer with an online store having a selection of over 15,000 items with great positive feedback from verified buyers and over 10 years experience dealing with over 57,000 ancient and world coins and artifacts. Ilya Zlobin is an independent individual who has a passion for coin collecting, research and understanding the importance of the historical context and significance all coins and objects represent. Most others are only concerned with selling you, Ilya Zlobin is most interested in educating you on the subject, and providing the largest selection, most professional presentation and service for the best long-term value for collectors worldwide creating returning patrons sharing in the passion of ancient and world coin collecting for a lifetime.
How long until my order is shipped?
Orders are shipped by the next business day (after receipt of payment) most of the time.
How will I know when the order was shipped?
After your order has shipped, you will be left positive feedback, and that date could be used as a basis of estimating an arrival date. Any tracking number would be found under your 'Purchase history' tab.

USPS First Class mail takes about 3-5 business days to arrive in the U.S. International shipping times cannot be estimated as they vary from country to country.

Standard international mail to many countries does not include a tracking number, and can also be slow sometimes. For a tracking number and signature confirmation, you may want to do Express Mail International Shipping, which costs more, however, is the fastest and most secure. Additionally you may be able to receive your order in as little as 3-5 business days using this method. For Express Mail International, it may be possible to place up to 10-15 items in one package (for the one shipping cost) as it is flat rate envelope, which may be the most cost-effective, secure and fastest way to receive items internationally. Send me a message about this and I can update your invoice should you want this method.

Getting your order to you, quickly and securely is a top priority and is taken seriously here. Great care is taken in packaging and mailing every item securely and quickly.

Please be aware, I cannot take responsibility for any postal service delivery delays, especially for international packages as it may happen in rare instances.
What is a certificate of authenticity and what guarantees do you give that the item is authentic?
Each of the items sold here, is provided with a Certificate of Authenticity, and a Lifetime Guarantee of Authenticity, issued by a world-renowned numismatic and antique expert that has identified over 57,000 ancient coins and has provided them with the same guarantee. You will be very happy with what you get with the COA; a professional presentation of the coin, with all of the relevant information and a picture of the coin you saw in the listing. Additionally, the coin is inside it's own protective coin flip (holder), with a 2x2 inch description of the coin matching the individual number on the COA.

On the free-market such a presentation alone, can be considered a $25-$50 value all in itself, and it comes standard with your purchases from me, FREE. With every purchase, you are leveraging my many years of experience to get a more complete context and understanding of the piece of history you are getting. Whether your goal is to collect or give the item as a gift, coins presented like this could be more prized and valued higher than items that were not given such care and attention to.

Buy a coin today and own a piece of history, guaranteed.
Is there a money back guarantee?
I offer a 30 day unconditional money back guarantee. I stand behind my coins and would be willing to exchange your order for either store credit towards other coins, or refund, minus shipping expenses, within 30 days from the receipt of your order. My goal is to have the returning customers for a lifetime, and I am so sure in my coins, their authenticity, numismatic value and beauty, I can offer such a guarantee.
Is there a number I can call you with questions about my order?
You can contact me directly via ask seller a question and request my telephone number, or go to my About Me Page to get my contact information only in regards to items purchased on .
When should I leave feedback?
Once you receive your order, please leave a positive feedback. Please don't leave any negative feedbacks, as it happens sometimes that people rush to leave feedback before letting sufficient time for their order to arrive. Also, if you sent an email, make sure to check for my reply in your messages before claiming that you didn't receive a response. The matter of fact is that any issues can be resolved, as reputation is most important to me. My goal is to provide superior products and quality of service.
How and where do I learn more about collecting ancient coins?
Visit the "Guide on How to Use My Store" for on an overview about using my store, with additional information and links to all other parts of my store which may include educational information on topics you are looking for.

You may also want to do a YouTube search for the term "ancient coin collecting" for educational videos on this topic.
Listing Information
| | |
| --- | --- |
| Listing Type | Gallery Listing |
| Listing ID# | 155226549 |
| Start Time | Wed 01 Mar 2017 18:05:14 (EST) |
| Close Time | Thu 12 Oct 2017 11:39:05 (EST) |
| Starting Bid | Fixed Price (no bidding) |
| Item Condition | See Descr. |
| Bids | 0 |
| Views | 1 |
| Dispatch Time | Next Day |
| Quantity | 1 |
| Location | United States |
| Auto Extend | No |
Purchase Activity
Username
Time & Date
Amount
No Bids as of Yet

This is a single item listing. If an auction is running, the winning bidder will be the highest bidder.