Ford Mustang GT GAUGE Dash Dashboard Chrome Rings Trim
Condition : New
Dispatch : Not given

Barcode

:

None

Brand : None
Quantity : 25 items


(still available: 21)

Views : 4751
Location : United States
Seller :

PartPlaza

(+31)
Start : Thu 27 Sep 2012 20:50:17 (EDT)
Close : Run Until Sold
Remain :

Run Until Sold

Checks/Cheques, Credit/Debit Cards
Domestic Shipping to
United States

for
1
item(s)
edit
USPS First Class = $4.99
Seller's Description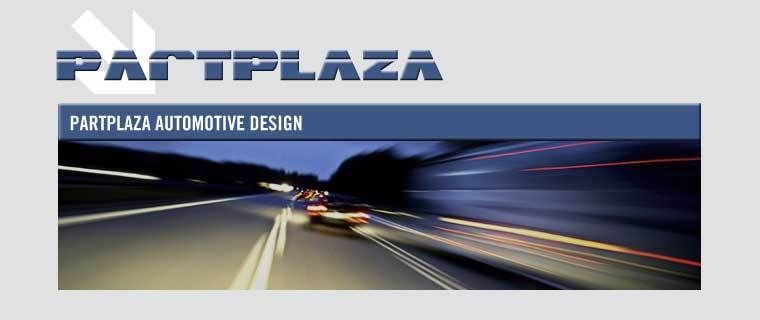 PARTPLAZA is happy to offer you only the Best in Automotive Aftermarket.
We only sell Top Quality products & are constantly expanding our catalog.
We are truly Striving for Perfection and Excellence in our sales & services.
Sincere Thank You for visiting PARTPLAZA and we hope you come again!
PRODUCT DESCRIPTION
FORD MUSTANG 1994 - 2004 SET of CHROME DASHBOARD RING
Update the look of your Dashboard with this cool new chrome bazel trim set.

Dial Rings set consists of all pieces pictured and comes in its brand new packaging.

Set is Brand New, scratchless and flawless!

Auction is for a FULL SET PICTURED!!!

Simple Snap-In Installation. Instructions available.

Will fit Fourth Generation Mustang 1994 1995 1996 1997 1998 1999 2000 2001 2002 2003 2004
PAYMENT OPTION
We offer Payment by all Credit Cards through PAYPAL, bank transfer or credit card over the phone.
SHIPPING INFO

For Shipping we use USPS and FedEx Services depending on destination and sale date of the week. This is done to insure fastest delivery of the product to the destination. All orders completed by 3pm EST ship same day if at all possible and most will arrive within 3 - 5 business days anywhere in the USA and 4 - 8 business days in the rest of the world. Please inquire about shipping rates for any unlisted countries. We CAN ship anything, anywhere, it is just a matter of shipping cost! Puerto Rico, Hawaii and Alaska are always same price as rest of USA.
COMPANY INFO
PARTPLAZA warehouses reside in Boston, MA and we are here during business hours to assist you with all your questions and concerns about our products by Email at .
Thank you for the opportunity to serve you and we hope you enjoy the product and service!
TERMS AND CONDITIONS
Please make the sale easier for both you - our respected customer, and us:
Please arrange for any delayed payments prior to bidding. Otherwise we expect a payment within 5 days. We DO understand it can be out of your hands sometimes and are simply asking for staying in contact in case something goes wrong and you can not process the payment timely.
Please do ask all questions about the offered product Prior to bidding to prevent time and $$ waste.
If you are not sure you can afford the product at this time but really want it etc... - Just get in touch with us and we might (In some cases) hold it for you and run another auction at a later time.
All products we sell are absolutely guaranteed to arrive in Top Shape!
We will honor Exchanges and/or returns in all reasonable circumstances!
Please contact us should you be unsatisfied with the product and we WILL arrange a return.
Negative feedback can ALWAYS be avoided by means of COMMUNICATION!!!
Thank you
PartPlaza Automotive
Listing Information
| | |
| --- | --- |
| Listing Type | Gallery Listing |
| Listing ID# | 1228841813-954-2 |
| Start Time | Thu 27 Sep 2012 20:50:17 (EDT) |
| Close Time | Run Until Sold |
| Starting Bid | Fixed Price (no bidding) |
| Item Condition | New |
| Bids | 4 |
| Views | 4751 |
| Dispatch Time | Not given |
| Quantity | 25 |
| Location | United States |
| Auto Extend | No |
Purchase Activity
Winning Bids
Bidder Username
Bid Time & Date
Bid
Qty
No Bids as of Yet
Won using BuyNow
Bidder Details
BuyNow Date & Time
Price
Qty
lucypie101 [+1]
Tue 12 May 2009 18:13:40 (EDT)
$20.01
1
carlit26 [+1]
Sun 27 Sep 2009 02:06:23 (EDT)
$20.01
1
mustangmike [+1]
Wed 28 Jul 2010 19:11:17 (EDT)
$20.01
1
rmrrrrick [+1]
Tue 27 Sep 2011 23:02:47 (EDT)
$20.01
1

Important :Multiple items available. See more info links above in the "Bid" or "BuyNow" forms.
Questions and Answers
Question From lucypie101 [+1]
Tue 19 May 2009 21:23:43 (EDT)
I placed an order on 5-12-09 I paid in full for this item & have not yet received it. Has my order shipped yet?
Answer From PartPlaza [+31]


Wed 20 May 2009 13:40:15 (EDT)

can we communicate via email? Please send one to ... I'm checking with USPS