118 B.C. - 500's A.D. CHINA Authentic Ancient WU ZHU Chinese Coin w HOLE i57714
Listing Ended. This listing from
ZlobinCoins
[
+14714
] ended on Thu 12 Oct 2017 11:38:31 (EST). If you were involved in this then you can
click here
to login and view it within My eBid. To see more items from this seller
click here
. Public bidding/purchase history
can be seen below
.
Condition : See Descr.
Dispatch : Next Day
Barcode :

None

Brand : Ilya Zlobin
Start : Wed 01 Mar 2017 17:13:07 (EST)
Close : Thu 12 Oct 2017 11:38:31 (EST)
Remain :

Listing Closed


Domestic Shipping to
United States

for
1
item(s)
edit
Not Known = $4.50
Add a video to your auctions, just type in the YouTube video id when listing on eBid.
Seller's Description
Item: i57714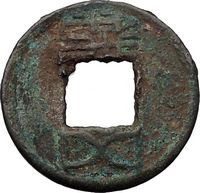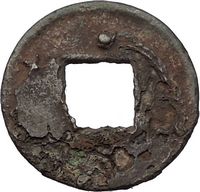 Authentic Ancient Coin of:
China
Wu Zhu, 118 B.C. - 500's A.D.
Bronze 26mm (3.50 grams)
Reference: Hartil.84-8.12,10.2-10.46; S-115-181
Obverse: Wu Zhu (= 5 Zhu).
Reverse: Blank.
You are bidding on the exact item pictured, provided with a Certificate of Authenticity and Lifetime Guarantee of Authenticity.
Click here to see ALL COINS of CHINA available for sale in my store.
---
China, officially the People's Republic of China (PRC), is a sovereign state in East Asia. With a population of over 1.381 billion, it is the world's most populous state. The state is governed by the Communist Party of China based in the capital of Beijing. It exercises jurisdiction over 22 provinces, five autonomous regions, four direct-controlled municipalities (Beijing, Tianjin, Shanghai, and Chongqing), two mostly self-governing special administrative regions (Hong Kong and Macau), and claims sovereignty over Taiwan. China is a great power and a major regional power within Asia, and has been characterized as a potential superpower.
Covering approximately 9.6 million square kilometers, China is the world's second largest state by land area, and either the third or fourth-largest by total area, depending on the method of measurement. China's landscape is vast and diverse, ranging from forest steppes and the Gobi and Taklamakan Deserts in the arid north to subtropical forests in the wetter south. The Himalaya, Karakoram, Pamir and Tian Shan mountain ranges separate China from much of South and Central Asia. The Yangtze and Yellow Rivers, the third and sixth longest in the world, respectively, run from the Tibetan Plateau to the densely populated eastern seaboard. China's coastline along the Pacific Ocean is 14,500 kilometers (9,000 mi) long, and is bounded by the Bohai, Yellow, East China, and South China seas.
China is one of the cradles of civilization, with its known history beginning with an ancient civilization – one of the world's earliest – that flourished in the fertile basin of the Yellow River in the North China Plain. For millennia, China's political system was based on hereditary monarchies known as dynasties. Since 221 BC, when the Qin Dynasty first conquered several states to form a Chinese empire, the state has expanded, fractured and reformed numerous times. The Republic of China (ROC) replaced the last dynasty in 1912, and ruled the Chinese mainland until 1949, when it was defeated by the Communist Party of China in the Chinese Civil War. The Communist Party established the People's Republic of China in Beijing on 1 October 1949, while the ROC government relocated to Taiwan with its present de facto temporary capital in Taipei. Both the ROC and PRC continue to claim to be the legitimate government of all China.
China had the largest economy in the world for most of the past two thousand years, during which it has seen cycles of prosperity and decline. Since the introduction of economic reforms in 1978, China has become one of the world's fastest-growing major economies. As of 2014, it is the world's second-largest economy by nominal GDP and largest by purchasing power parity (PPP). China is also the world's largest exporter and second-largest importer of goods. China is a recognized nuclear weapons state and has the world's largest standing army and second-largest defense budget. The PRC is a member of the United Nations, as it replaced the ROC as a permanent member of the U.N. Security Council in 1971. China is also a member of numerous formal and informal multilateral organizations, including the WTO, APEC, BRICS, the Shanghai Cooperation Organization (SCO), the BCIM and the G-20.
---
Frequently Asked Questions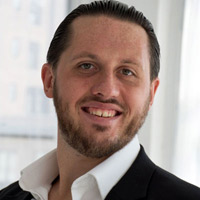 Mr. Ilya Zlobin, world-renowned expert numismatist, enthusiast, author and dealer in authentic ancient Greek, ancient Roman, ancient Byzantine, world coins & more.
Who am I dealing with?
You are dealing with Ilya Zlobin, ancient coin expert, enthusiast, author and dealer with an online store having a selection of over 15,000 items with great positive feedback from verified buyers and over 10 years experience dealing with over 57,000 ancient and world coins and artifacts. Ilya Zlobin is an independent individual who has a passion for coin collecting, research and understanding the importance of the historical context and significance all coins and objects represent. Most others are only concerned with selling you, Ilya Zlobin is most interested in educating you on the subject, and providing the largest selection, most professional presentation and service for the best long-term value for collectors worldwide creating returning patrons sharing in the passion of ancient and world coin collecting for a lifetime.
How long until my order is shipped?
Orders are shipped by the next business day (after receipt of payment) most of the time.
How will I know when the order was shipped?
After your order has shipped, you will be left positive feedback, and that date could be used as a basis of estimating an arrival date. Any tracking number would be found under your 'Purchase history' tab.

USPS First Class mail takes about 3-5 business days to arrive in the U.S. International shipping times cannot be estimated as they vary from country to country.

Standard international mail to many countries does not include a tracking number, and can also be slow sometimes. For a tracking number and signature confirmation, you may want to do Express Mail International Shipping, which costs more, however, is the fastest and most secure. Additionally you may be able to receive your order in as little as 3-5 business days using this method. For Express Mail International, it may be possible to place up to 10-15 items in one package (for the one shipping cost) as it is flat rate envelope, which may be the most cost-effective, secure and fastest way to receive items internationally. Send me a message about this and I can update your invoice should you want this method.

Getting your order to you, quickly and securely is a top priority and is taken seriously here. Great care is taken in packaging and mailing every item securely and quickly.

Please be aware, I cannot take responsibility for any postal service delivery delays, especially for international packages as it may happen in rare instances.
What is a certificate of authenticity and what guarantees do you give that the item is authentic?
Each of the items sold here, is provided with a Certificate of Authenticity, and a Lifetime Guarantee of Authenticity, issued by a world-renowned numismatic and antique expert that has identified over 57,000 ancient coins and has provided them with the same guarantee. You will be very happy with what you get with the COA; a professional presentation of the coin, with all of the relevant information and a picture of the coin you saw in the listing. Additionally, the coin is inside it's own protective coin flip (holder), with a 2x2 inch description of the coin matching the individual number on the COA.

On the free-market such a presentation alone, can be considered a $25-$50 value all in itself, and it comes standard with your purchases from me, FREE. With every purchase, you are leveraging my many years of experience to get a more complete context and understanding of the piece of history you are getting. Whether your goal is to collect or give the item as a gift, coins presented like this could be more prized and valued higher than items that were not given such care and attention to.

Buy a coin today and own a piece of history, guaranteed.
Is there a money back guarantee?
I offer a 30 day unconditional money back guarantee. I stand behind my coins and would be willing to exchange your order for either store credit towards other coins, or refund, minus shipping expenses, within 30 days from the receipt of your order. My goal is to have the returning customers for a lifetime, and I am so sure in my coins, their authenticity, numismatic value and beauty, I can offer such a guarantee.
Is there a number I can call you with questions about my order?
You can contact me directly via ask seller a question and request my telephone number, or go to my About Me Page to get my contact information only in regards to items purchased on .
When should I leave feedback?
Once you receive your order, please leave a positive feedback. Please don't leave any negative feedbacks, as it happens sometimes that people rush to leave feedback before letting sufficient time for their order to arrive. Also, if you sent an email, make sure to check for my reply in your messages before claiming that you didn't receive a response. The matter of fact is that any issues can be resolved, as reputation is most important to me. My goal is to provide superior products and quality of service.
How and where do I learn more about collecting ancient coins?
Visit the "Guide on How to Use My Store" for on an overview about using my store, with additional information and links to all other parts of my store which may include educational information on topics you are looking for.

You may also want to do a YouTube search for the term "ancient coin collecting" for educational videos on this topic.
Listing Information
| | |
| --- | --- |
| Listing Type | Gallery Listing |
| Listing ID# | 155224945 |
| Start Time | Wed 01 Mar 2017 17:13:07 (EST) |
| Close Time | Thu 12 Oct 2017 11:38:31 (EST) |
| Starting Bid | Fixed Price (no bidding) |
| Item Condition | See Descr. |
| Bids | 0 |
| Views | 1 |
| Dispatch Time | Next Day |
| Quantity | 1 |
| Location | United States |
| Auto Extend | No |
Purchase Activity
Username
Time & Date
Amount
No Bids as of Yet

This is a single item listing. If an auction is running, the winning bidder will be the highest bidder.